LiveWire 1982 - 1986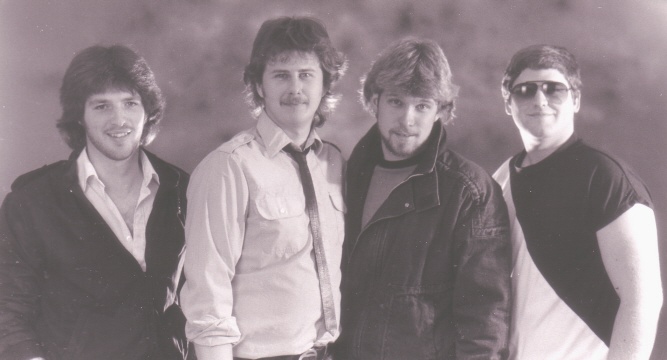 (left to right) Steve Hass, Mark Tully, Troye Shanks, Kirk Einhorn
Many members came and went during these 4 years and Kirk even formed a second band called "Streetlife" in which I played bass for a time when Larry Dean was in seminary school. I don't have pictures of everyone that was in the band but I will list them.
original Members include: Troye Shanks, Kirk Einhorn, Larry Dean Gander, Steve Hass, Rich Robertson & Jon Giegerich.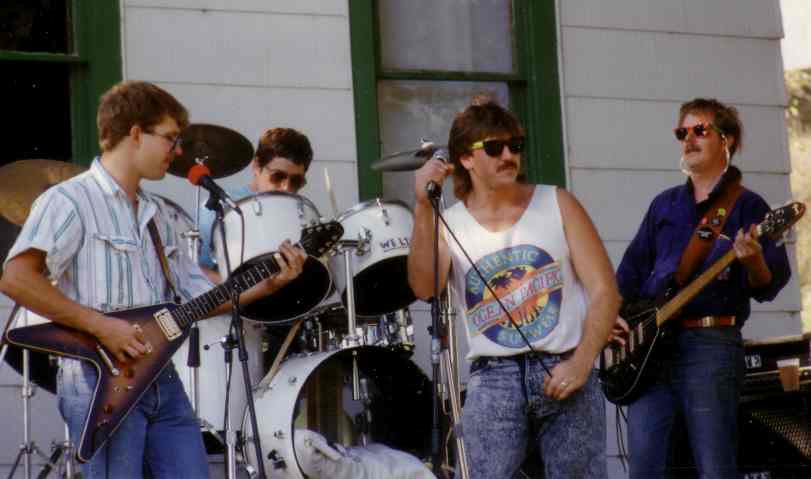 1989 Live Wire Reunion. Playing my first Gibson at a party with my first band at Herbie's house. Me, Kirk Einhorn, Rich Robertson, Larry Dean Gander (a skinny Larry Dean) Steve Haas and Jon Giegerich were also there but not pictured
other members include: Mike Habada, Jessie Hightower, Scott Bronson, Herb Crabtree, Danny Stluka, Mark Tully, and more as I remember them.
Reunion 2002 l-r Jon Giegerich, Steve Hass, Larry Dean Gander, Kirk Einhorn, Rich Robertson, Troye Shanks

This reunion was one of the last times we played with Larry Dean Gander before his untimely death.
You are truly missed my brother
Night Life 1986 - 1993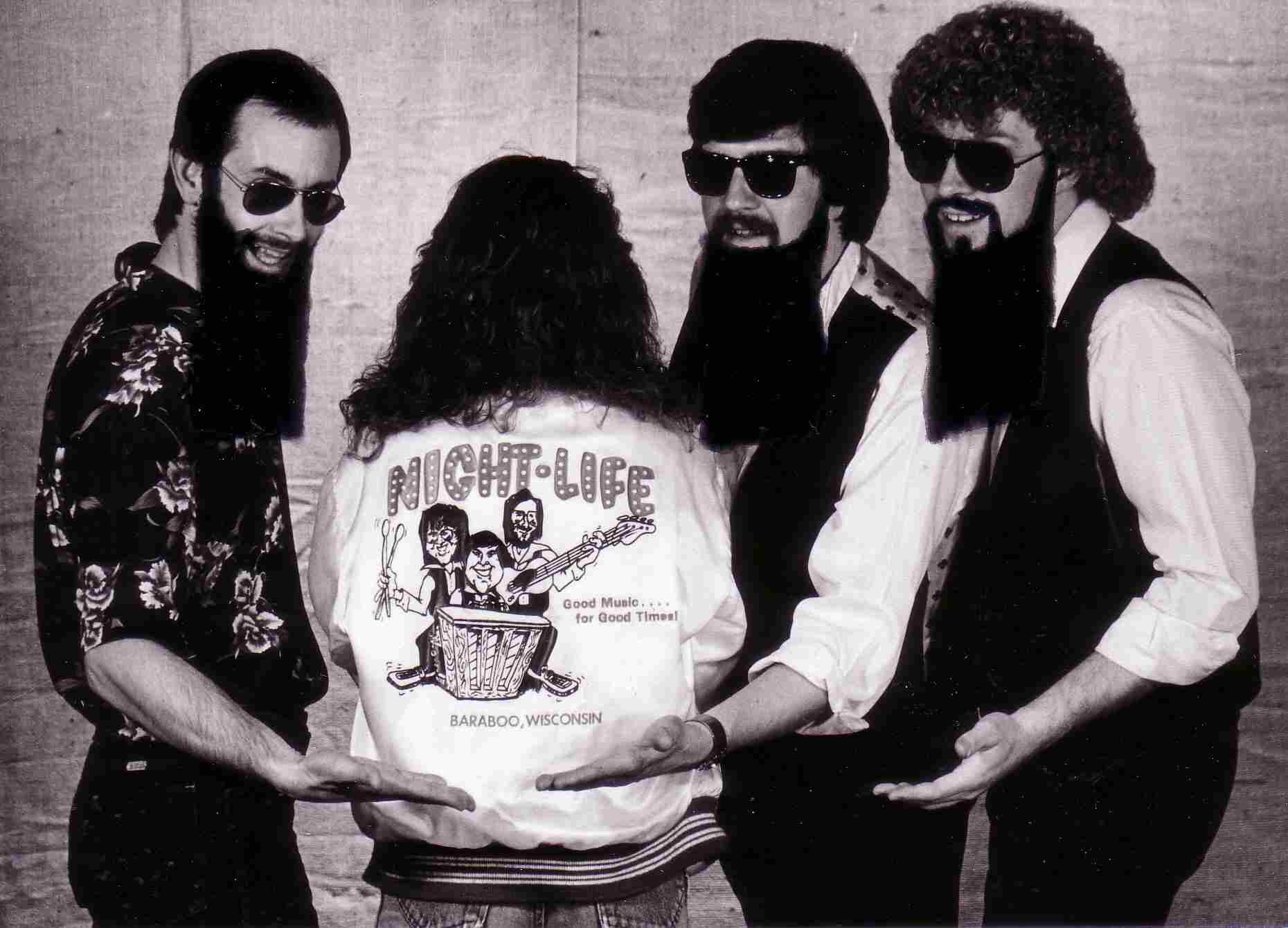 Gary Huebing, Julius Geisser, Troye Shanks (1986)
The beards are fake. I painted them in late one night with photo touch-up ink. We did, however, all have facial hair at the time of the photograph.
Ralani Seefeld pictured in the jacket was not part of the band but just happened to be in the studio at the time this picture was taken.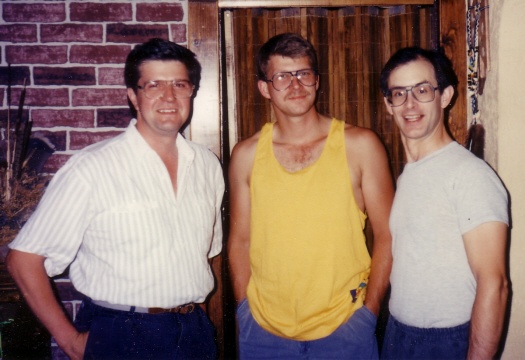 This was the last time we were all together before Julius' untimely death in August 1993. This picture was taken by John Beth at 3am in his living room. We had just played the Cashton Fall Fest and went to John's for pizza and story telling. I think we watched the Charlton Heston & Brian Keith movie "Mountain Men"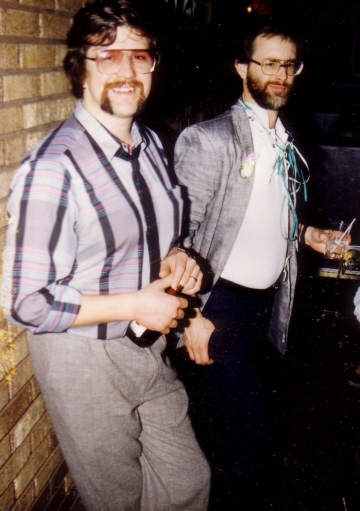 Julius & Gary
NYE 1987
You are missed my brother


Gary & The Gators 1994 - 1995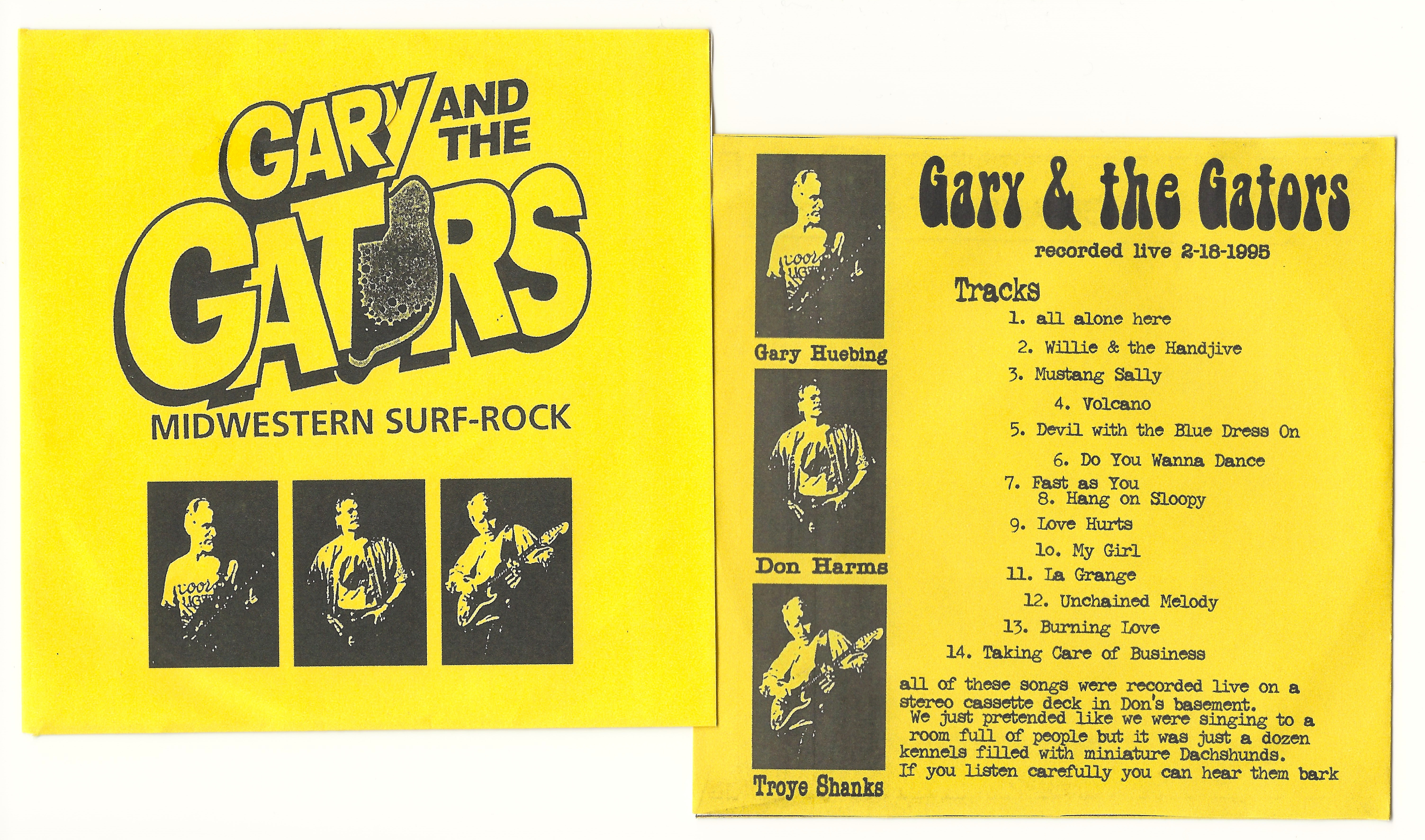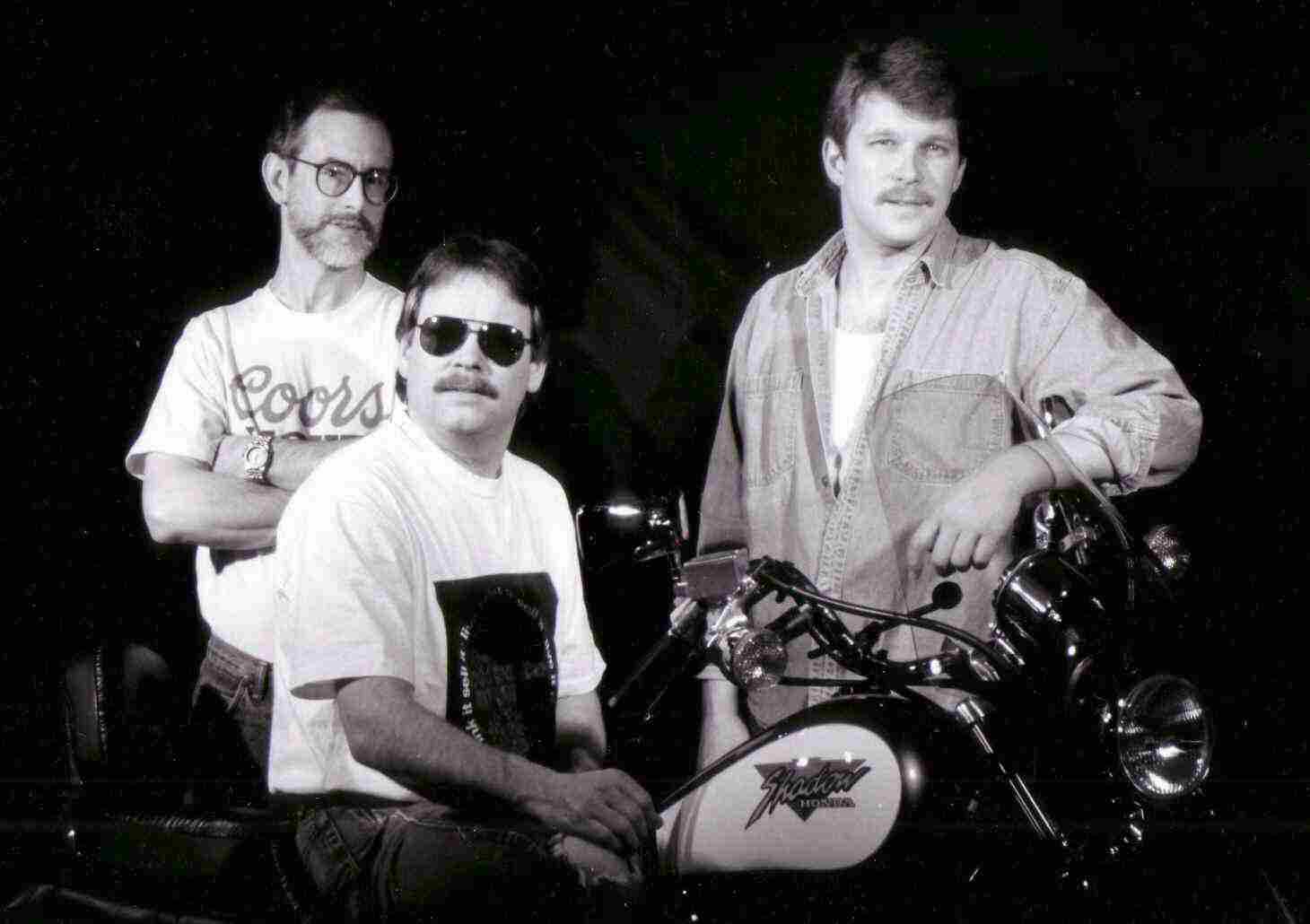 Gary Huebing, Don Harms, Troye Shanks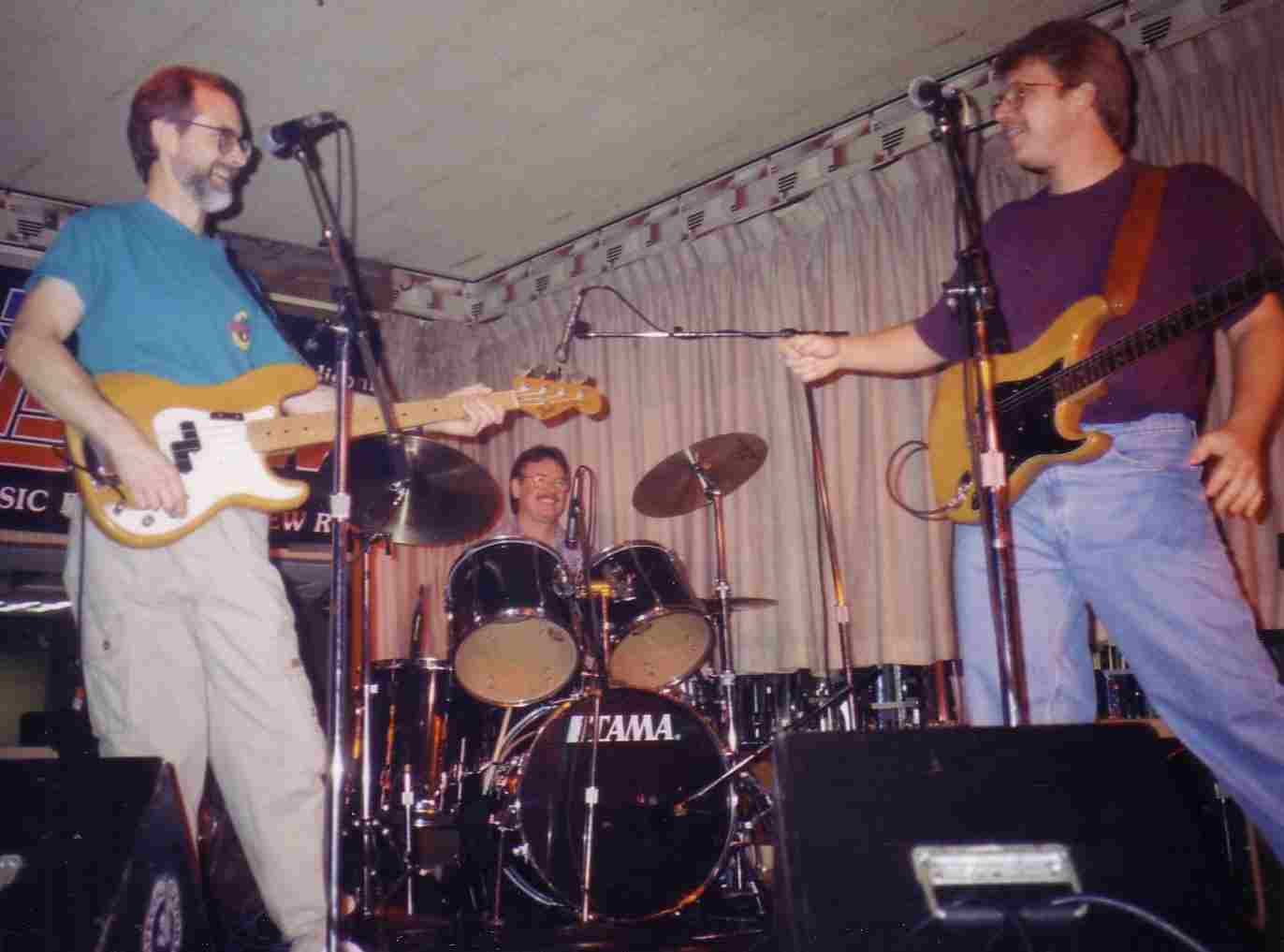 Gary Huebing, Don Harms, Troye Shanks at the Crystal Corner Bar 1994 - This was the first night of performing the BEER SOLO.
If you have no idea what that is, You are not a "TailGator"tm
Gary & The Gators cover of "LaGrange" at Streetfest '96
Gary & the Gators cover of "Mary Jane's Last Dance" at Streetfest '96
Gary & the Gators cover of "Old Time Rock n Roll" at Streetfest '96 
STREETFEST '96 in Necedah WI. Troye Shanks, guitar - Todd Martin harmonica - Tom Betka, drums - Gary Huebing, bass guitar.
Gary & The Gators 1997 - 2002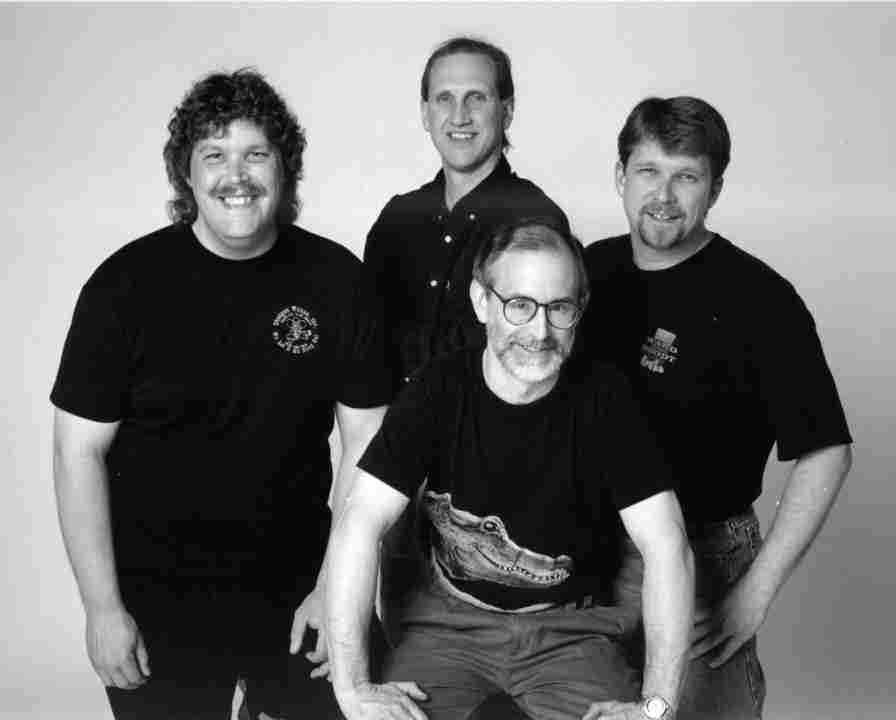 Todd (Elwood)Martin, Scott Peterson, Gary Huebing, Troye Shanks - 1999
Troye Shanks Band 2004 -2008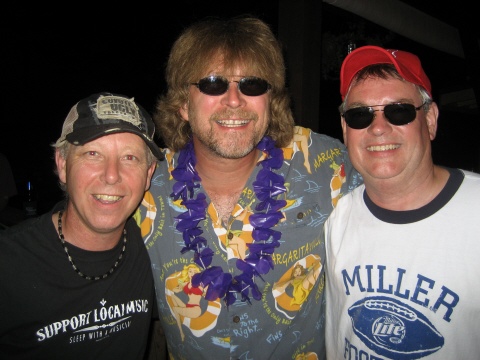 TSB - Tim Bredemus,  Troye Shanks, Don Harms
The "Troye Shanks Band" started out as a jam session and ended up being a revolving door of good musicians every weekend, with me being the only common denominator, that is why it was called "The Troye Shanks Band".
List of participants in TSB ....... Troye Shanks, Don Harms, Tim Bredemus(pictured) Ron Vogel, Steve Ostrowsky, Dave Liddicoat, Frank Adamo, Jim Dimattia, Paul Kennedy, Dave Katchel, Bill Lund, John Phillips, Pete Mickelson, and more if I can remember. I have a problem with that from time to time .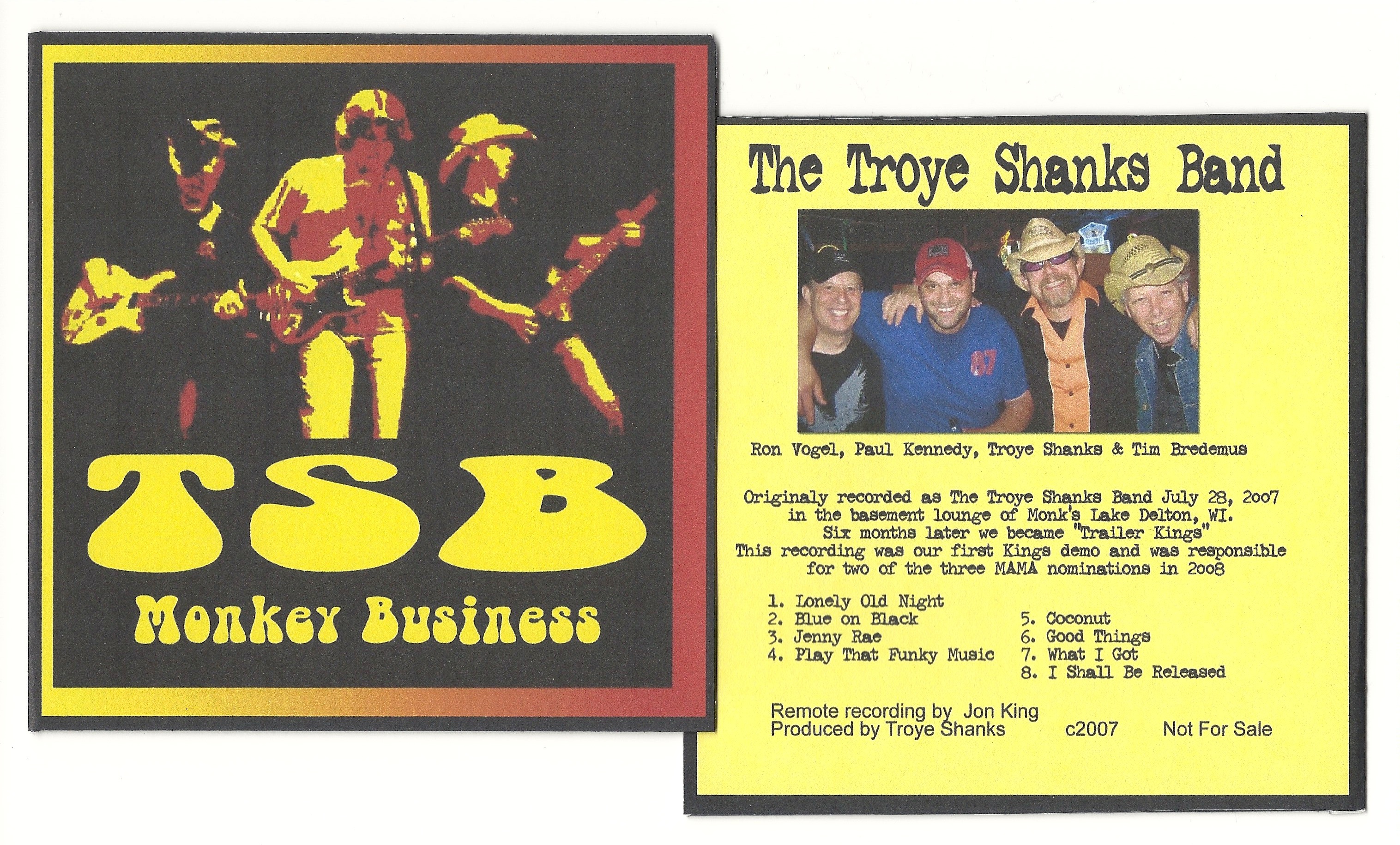 Jessi Lynn Band 2005 - 2007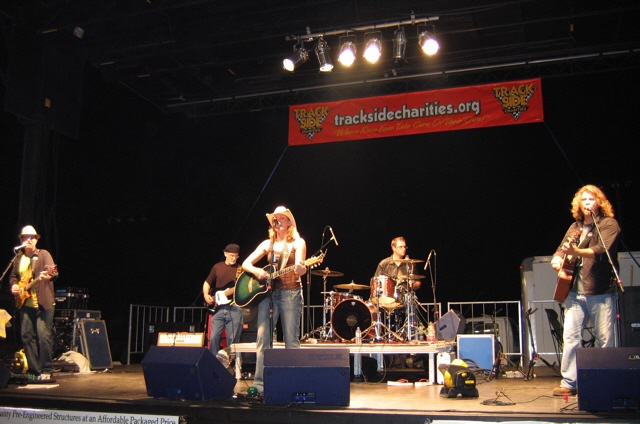 The Jessi Lynn Band - Rockford Motor Speedway - July 4, 2007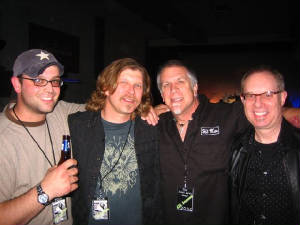 Paul Kennedy, Troye Shanks, Jim DiMattia, Ron Vogel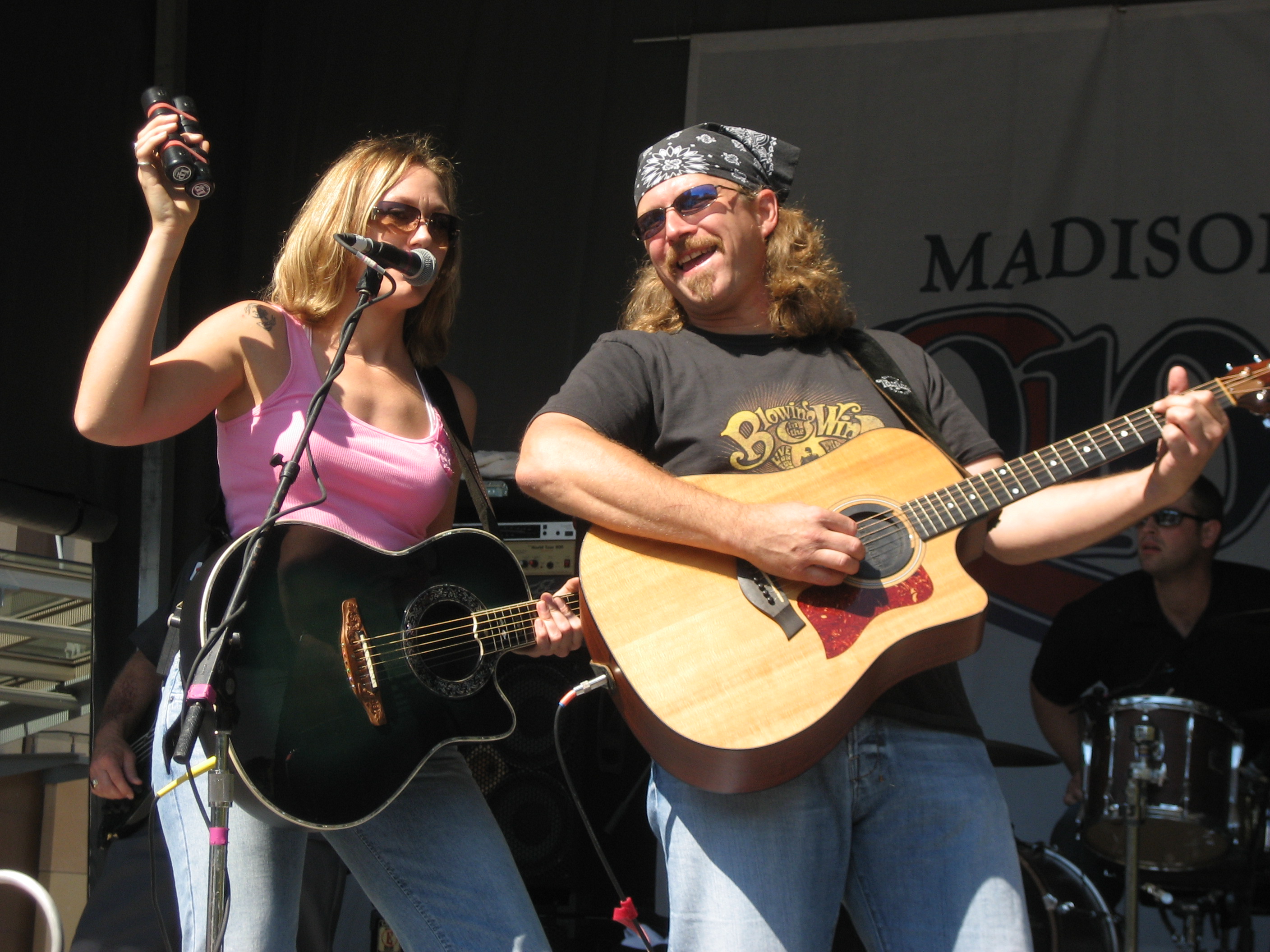 Jessi Lynn, Troye Shanks, Paul Kennedy - Taste of Madison Q106 Stage
Trailer Kings 2008 - present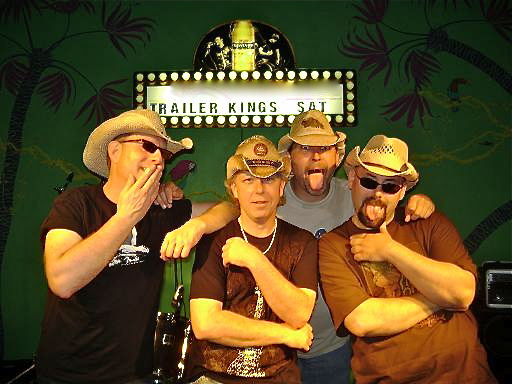 Ron Vogel, Tim Bredemus, Troye Shanks, Jeffrey Powers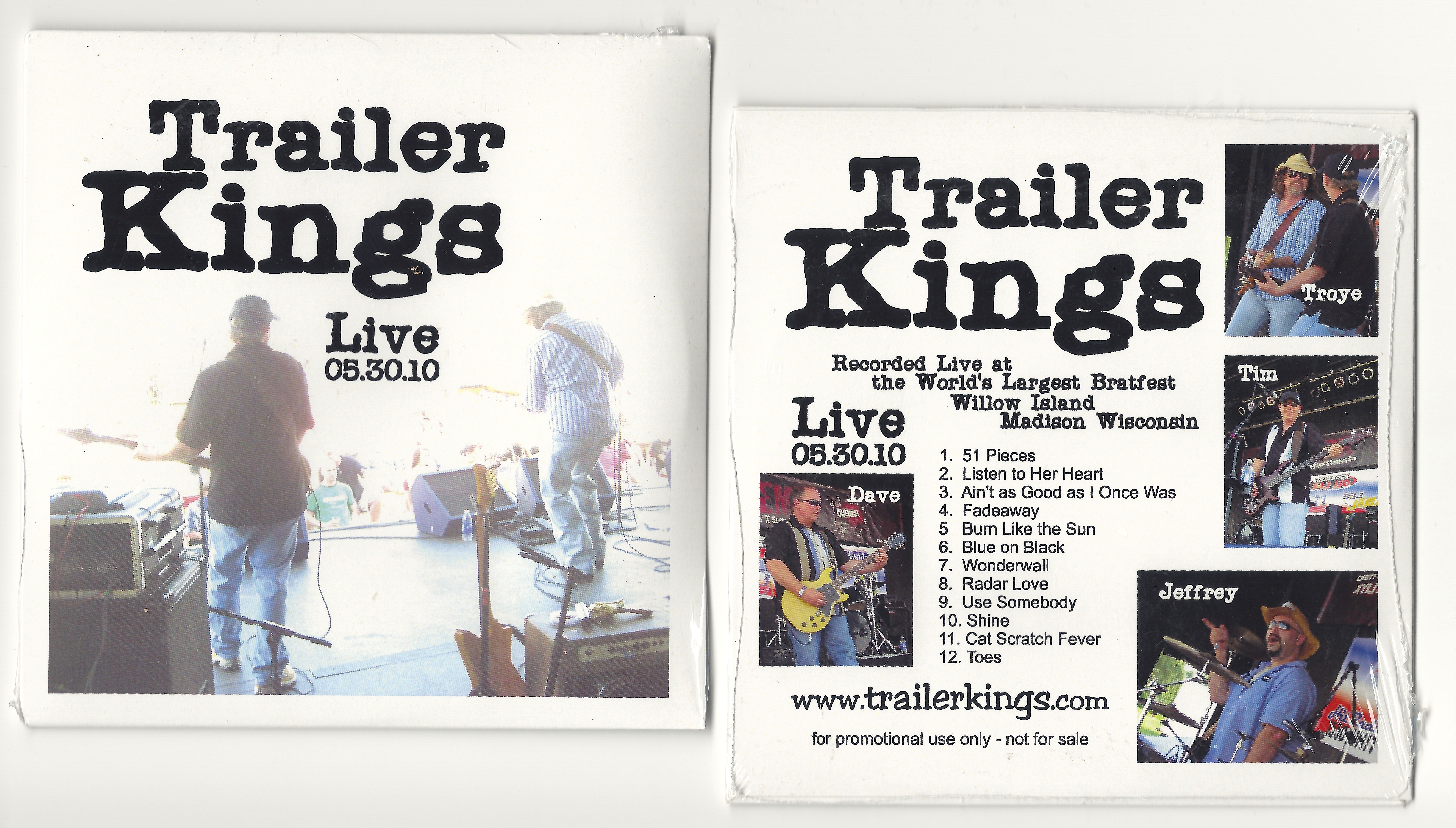 Jeffrey Powers, Tim Bredemus, Troye Shanks, Dave Martin