We will be posting new shows very soon!!!
"7 time Madison Area Music Award finalists"
What is Garage Rock? It's the ability to play whatever you feel like – just like if you were set up in your garage. Each member of Trailer Kings has over 20 years experience playing in bands. Together, this band can pull out songs from yesterday to today – oldies, classic, pop, and hard rock to country, polkas and more.
Trailer Kings (previously the Troye Shanks Band) have been playing in the current lineup for over Ten years. Being a regular band at the Baja Bar in Wisconsin Dells, Trailer Kings have celebrated many bachelorette parties, birthdays, anniversaries and other events the summer heat can bring.
Trailer Kings have also played many venues around the Wisconsin, Illinois, Iowa and Michigan areas. The multi-harmonies bring sweet sounds to the already rocking music. The no-setlist approach means the band can jump into any song without warning.
It's always fun rockin with Trailer Kings!
Trailer Kings play a lot of great songs, but have always relied on the crowd to give them the set list. The three part harmony that the Trailer Kings pull out on songs like "Good Things", "Seven Bridges Road" and many others, really show the depth of this group.
Troye Shanks

acoustic & electric guitars, harmonicas, vocals
 Troye has played well over a thousand gigs in his 20+ years as a frontman/guitarist. He was also the founding member of several successful groups including, "LIVE WIRE" "Gary & the Gators" " The Jessi Lynn Band" He has left the corporate office for good and continues to play music full-time as a solo artist, a duo partner and frontman for "Trailer Kings".
 Troye plays,
- Taylor guitars
-  Fender guitars
- EMG pickups
- Mesa Lonestar amps 
- Ray-Ban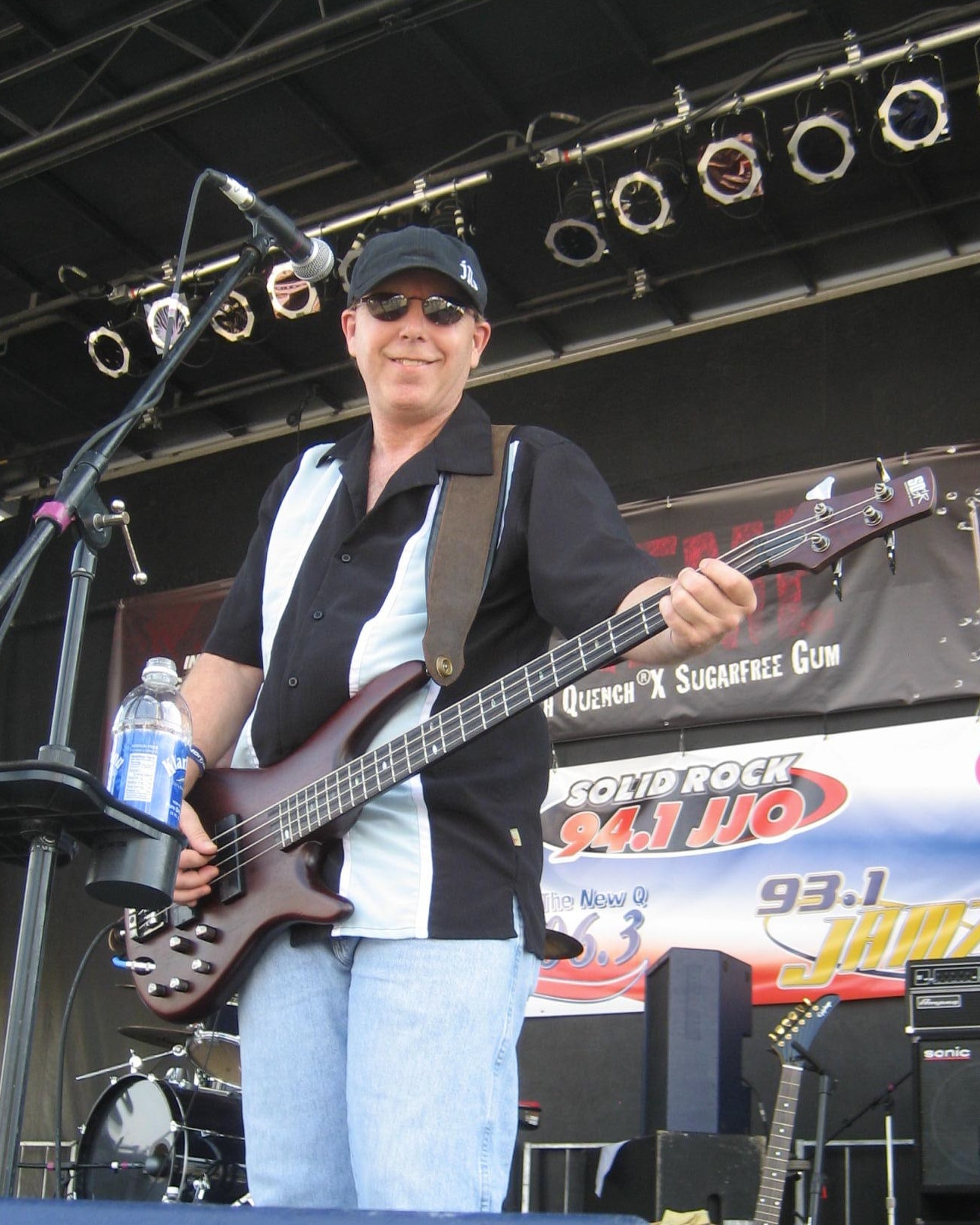 Tim Bredemus
acoustic & electric bass guitars, vocals 
Tim has also had a very successful career in music. His most notable group was the Madison group "Kicks" They played throughout the entire midwest during the late 70's and 80's. There would be more to write here about that time but no one seems to remember much. He is the only person in the band to have been removed from an Air Force base for singing the song "Free Bird" and the only person in the band to be escorted to the state line for playing too loud in the town of Hurley WI.
 Tim plays,
- Rickenbacker Bass
- Fender Bass
- Music Man Bass
Jeffrey Powers
drums, percussion, vocals
Jeffrey is not only a drummer, vocalist, songwriter, secret agent and producer but is also web master for several sites. Among them are, WIbands.com & Geekazine.com. He won a MAMA Award in 2009 for producing the remix of Art Paul Schlosser's "Have a Peanut Butter Sandwich"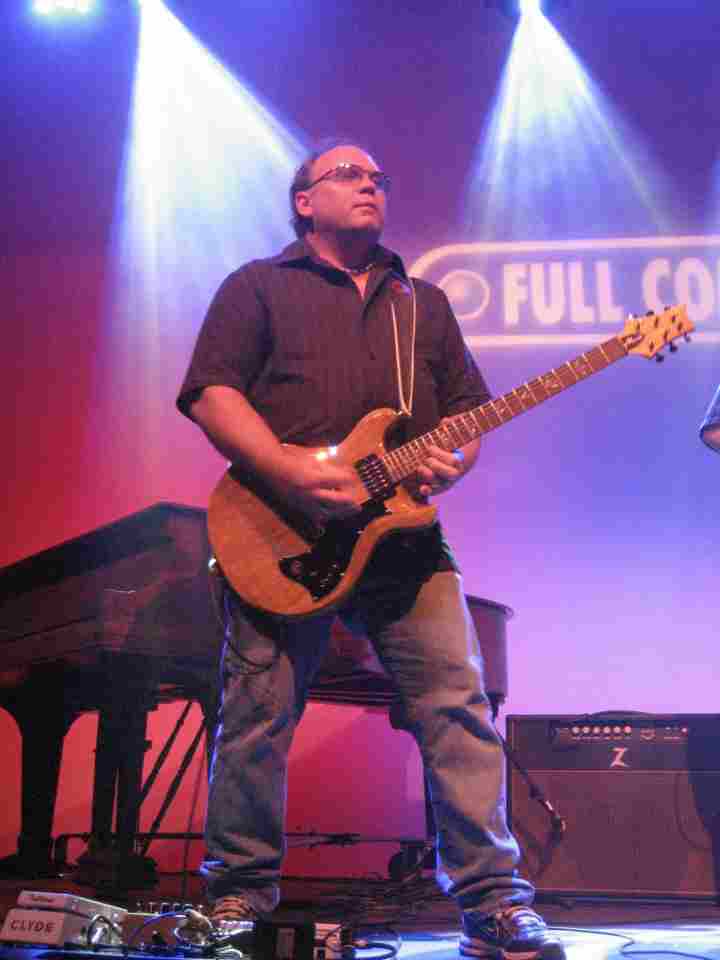 Dave Martin 
lead guitars
Dave is a veteran of many hard rocking bands since he and Troye met in high school. Most recently he was the guitarist for very successful band "Jostle" and "Section 8" but is now a full time King.
more Trailer Kings pictures